Well-decorated outdoor spaces lend comfort and beauty that you can enjoy all year round. Whether it's blooming flowers in spring or falling leaves in autumn, updating your décor when seasons change is a great way to reflect the shift in nature. In this article, we share outdoor decoration ideas to make your al fresco areas cozy and inviting for every season.
SPRING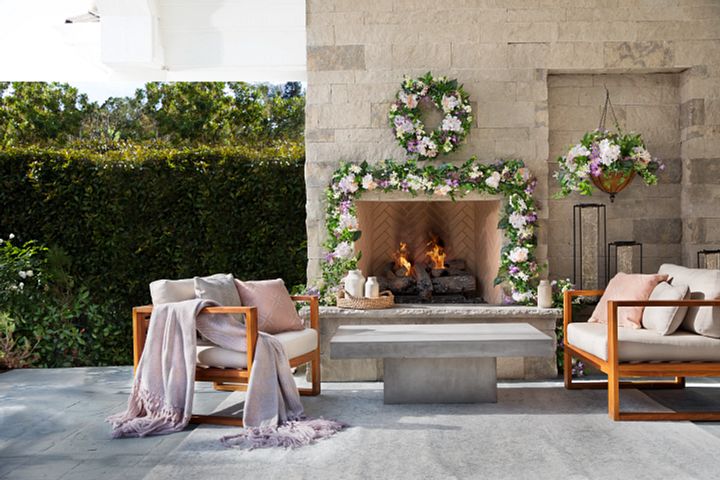 Spring doesn't just mean blossoming flowers and warmer days. For some, it's also the perfect time to host gatherings for friends after a long winter. From casual get-togethers to sophisticated celebrations, here are helpful outdoor entertaining tips and spring garden decoration ideas.
VIBRANT FLORALS
Artificial flowers let you surround yourself with nature's beauty all year long. Dress up your al fresco areas with florals in soft, pastel colors. Use shades that match or complement your exterior furnishings for a cohesive look. To make their beauty last longer, we recommend displaying them for up to three months a year.
SHOP OUTDOOR VIBRANT SUMMER BLOOM FOLIAGE »
OUTDOOR SOIRÉE
Hosting an Easter brunch? Spruce up your buffet and dining tables with floral arrangements or a FLOWER WREATH as a centerpiece. Use napkins or placemats in the same color scheme to tie the look together. For spring nuptials, browse our WEDDING ACCENTS to create a stunning background for your special day.
SHOP AMETHYST GARDEN FOLIAGE »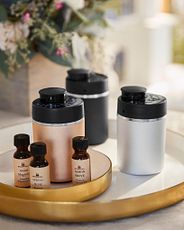 READ NEXT:
SPRING OUTDOOR ENTERTAINING & DÉCOR IDEAS
THE BEST ARTIFICIAL FLOWERS FOR WEDDING DÉCOR
SUMMER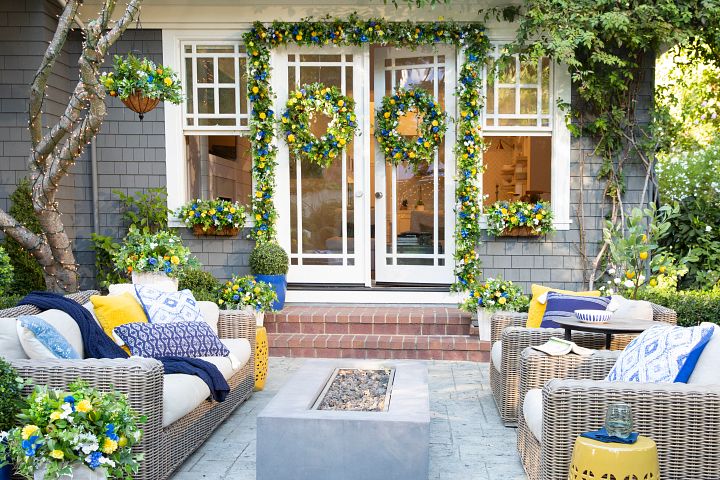 Sunny days are perfect for spending time outside making memories. Whether you're hosting brunch or roasting marshmallows on your outdoor fire pit, here are helpful outdoor summer decorating ideas.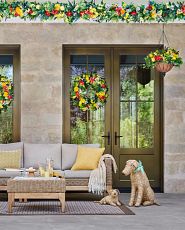 SOFT TEXTURES
Catch up with friends and family while relaxing on cushioned seats. You can also layer pillows on the ground and around a low table where everyone can lounge. Swap out your heavier textiles like blankets and throws for pieces made from lighter materials such as cotton or linen.
SHOP OUTDOOR SUNRISE DAHLIA FOLIAGE »
ZESTY HUES
Choose brighter yellows, oranges, and blues to make your al fresco areas more vibrant and summery. If you prefer a softer look, use pastel shades such as lilacs and pinks mixed in with white items. This way, the little pops of color will serve as an accent rather than a primary color.
SHOP OUTDOOR SUMMER BREEZE FOLIAGE »
BRIGHT IDEAS
Keep summer outdoor celebrations going until nighttime with flameless CANDLES on dining tables and LANTERNS on patio steps. Use waterfall lights to illuminate wider spaces and pathway lights to brighten up walkways. You can also tuck light strings into a lantern or set them around a smokeless fire pit to create a charming scene.
SHOP HELLO SUNSHINE FOLIAGE »
READ OUR GUIDE TO SUMMER & SPRING GREENERY
READ NEXT:
WHY CHOOSE ARTIFICIAL FLOWERS: THE BALSAM HILL GUIDE
DECORATING WITH REAL AND ARTIFICIAL FLOWERS
FALL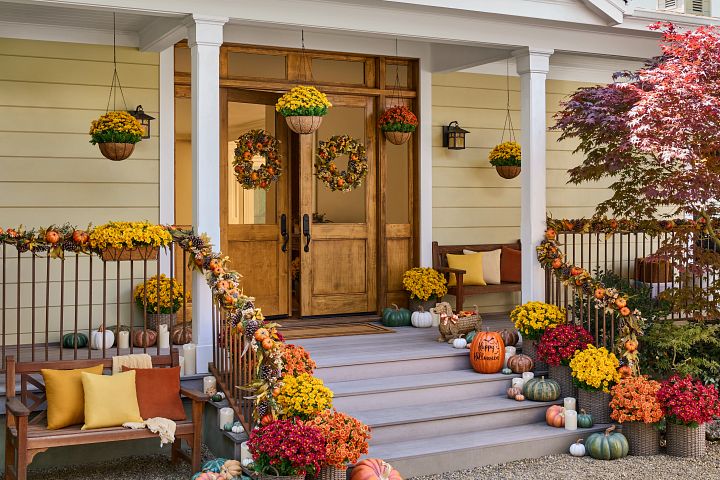 Make the most of the autumn weather by entertaining guests on your porch, patio, or backyard. With just a few outdoor fall décor pieces to accentuate your furniture, you can create an al fresco setting that will inspire unforgettable moments.
READ NEXT:
WHEN TO START DECORATING FOR FALL
OUTDOOR HALLOWEEN DECORATING IDEAS
WINTER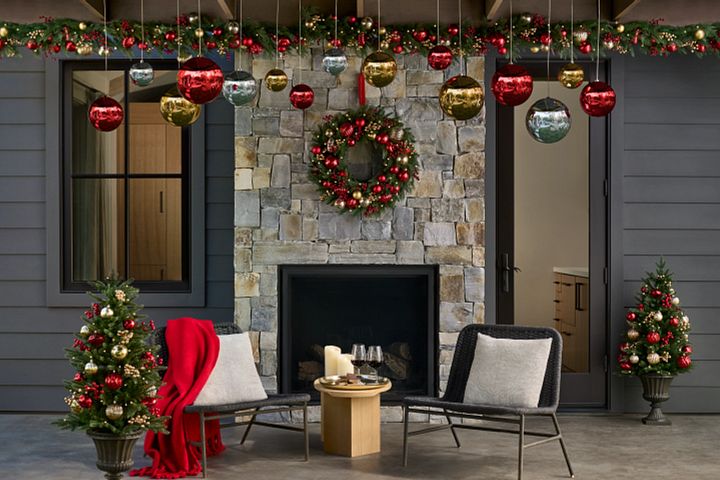 Decorating outdoors for Christmas is a wonderful way to spread cheer to visiting guests and passers-by. Here are ways to add merriment to your exterior lounge areas, including some outdoor Christmas light ideas.
READ NEXT:
ELEGANT OUTDOOR CHRISTMAS DÉCOR IDEAS FOR YOUR PORCH & PATIO
HOW TO CHOOSE OUTDOOR CHRISTMAS DECORATIONS
FREQUENTLY ASKED QUESTIONS
Below we answer more of your questions on seasonal outdoor decorating.
HOW DO YOU DECORATE OUTDOOR STRING LIGHTS?

Wrap OUTDOOR CHRISTMAS LIGHTS around trees and greenery. If you're hanging light strings on the roof, use a tape measure to know the length of the section first. For a cascading light effect, make sure there are even spaces between light string placements then secure lights using hooks or window clips.

HOW DO YOU DECORATE OUTDOORS?

When decorating outdoors, follow your interior theme to make everything seamless. Another idea is to have a few staple pieces up all year round. For example, an undecorated WREATH or TOPIARY can be embellished with accents according to the season. LIGHTS and candles can also be used in any season. Suspend the lights from your roof gutters or wrap them around greenery to brighten up spaces at night

WHERE TO GET OUTDOOR CHRISTMAS DECORATIONS

Balsam Hill's selection of outdoor-safe Christmas décor is perfect for creating a warm welcome. We have a wide array of seasonal pieces, from HOLIDAY GREENERY and YARD DECORATIONS to OUTDOOR LIGHTING OPTIONS.
Give guests a warm welcome no matter the it is. With these outdoor decoration ideas, you're well on your way to having the most inviting house in the neighborhood.
LEARN MORE
Find more decoration ideas for spring, summer, fall, and winter. Read these next:
HOW TO TRANSITION YOUR DÉCOR FROM ONE SEASON TO THE NEXT