Balsam Hill in the Media
Balsam Hill™ trees, wreaths and garlands
have been featured in many favorite TV shows,
magazines and blogs.
As Seen on Hallmark Channel's Home & Family
Balsam Hill is excited to partner again with Hallmark Channel's Home & Family to bring beautiful home and holiday décor to daytime television. This season, we set the scene with vibrant colors and rich tones from our fall foliage collection. show more »
Tune-in to Home & Family weekdays at 10am/9c for advice on home improvement, parenting, health, and fitness, and an inside look into Hallmark Channel's latest movie premieres.
show less »
Reba McEntire and Balsam Hill
Balsam Hill is proud to partner with one of country music's brightest and best-loved stars, Reba McEntire. show more »
"Watch the videos for "Jingle Bell Rock", "Winter Wonderland", and "I'll Be Home for Christmas" to see Reba's iterations of classic Christmas tunes, performed against a backdrop of our premium artificial Christmas trees and beautiful holiday décor. Hear these and other classics on Reba's latest album, "My Kind of Christmas," available at http://smarturl.it/RebaMKOC
"My Kind of Christmas" showcases her inimitable voice on some of the most classic songs of all time. Unlike her previous collections, this album offers stunning, stripped-down arrangements of these timeless songs featuring Reba and her pianist Catherine Marx. Christmas standards including "Silent Night" and "O Come All Ye Faithful" are featured alongside more contemporary hits like a cover of Dolly Parton's "Hard Candy Christmas." The 2017 re-release of this album features 3 new duets with Vince Gill & Amy Grant ("Mary Did You Know?"), Darius Rucker ("O Little Town of Bethlehem") and Lauren Daigle ("Back To God"). There is also a Reba, Trisha Yearwood and Kelly Clarkson version of "Silent Night" which was previously released on Kelly's "Wrapped In Red" album.
Balsam Hill has worked extensively with Reba on several exciting projects in 2017, such as our Grand Country Christmas sweepstakes giving away tickets to CMA Country Christmas (sponsored by Balsam Hill and hosted by Reba) and our annual #CelebritiesforSmiles campaign for Operation Smile.
show less »
MACY'S THANKSGIVING DAY PARADE®
In 2016, Balsam Hill debuted a wondrous float, "Deck The Halls," in the 90th Macy's Thanksgiving Day Parade, a tradition that will continue to delight fans for years to come. show more »
For the past decade, Balsam Hill has been spreading Christmas cheer to families around the world with their highly-realistic artificial Christmas trees and holiday décor. For more than 3.5 million spectators and more than 50 million viewers nationwide, the Macy's Parade signifies the beginning of the holiday season and Balsam Hill is proud to be part of such a long-standing tradition.
"Since our inception, it was our intention to be a long-standing holiday tradition that families around the world welcome into their home. After a decade we can now realize that dream and join the float family of one of our world's most beloved holiday traditions that millions welcome into their home, as they tune in to watch the Macy's Thanksgiving Day Parade." Thomas Harman, CEO of Balsam Brands, said.
"What people are going to see coming down the parade route on Thanksgiving is an exceptional float. It is perfect for the Macy's Thanksgiving Day Parade," said Amy Kule, Executive Producer of Macy's Thanksgiving Day Parade. She added, "Balsam Hill, to me, is about family celebration – and this is a family celebration...Balsam Hill tells that story."
Standing over 30 feet tall, Balsam Hill's "Deck The Halls" float embodies all that is Christmas – from toys and decorated trees, to entertainment and joy. Modeled after the traditional wooden pyramid, each of the three levels were hand-carved and hand-painted by the Macy's Parade Studio to encapsulate different aspects of the holiday season enjoyed around the world. "Knowing who Balsam Hill was, for us, we immediately zeroed in on authenticity. We wanted things to have that kind of detail and overall beauty," said John Piper, Vice-President of Macy's Parade Studio. He added, "This one was just a real work of joy and love for us."
At the base of the float, multiple Balsam Hill trees are adorned with stunning decorations in different styles to showcase a host of family traditions. Whimsical, larger-than-life ornaments, toys, and a snowman help capture the magic and joy of Christmas. The centerpiece of the float is a stunning carousel that spins as it is ridden by children dressed in snowy winter wonderland inspired costumes. To complete the scene, each year a special performer will delight audiences as the float makes its way down the Parade route and into millions of homes this Thanksgiving.
show less »
#1 CHOICE FOR TOP SET DESIGNERS
Balsam Hill's highly realistic artificial Christmas trees and timeless holiday décor make us the top choice for set designers at your favorite shows, including Ellen, CMA Country Christmas, the Doctors, the Late Show with Stephen Colbert, and more.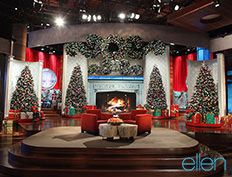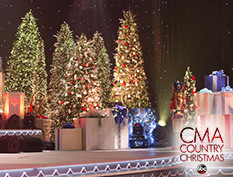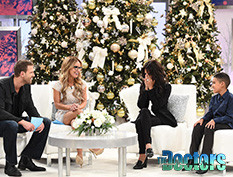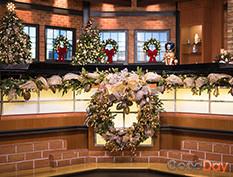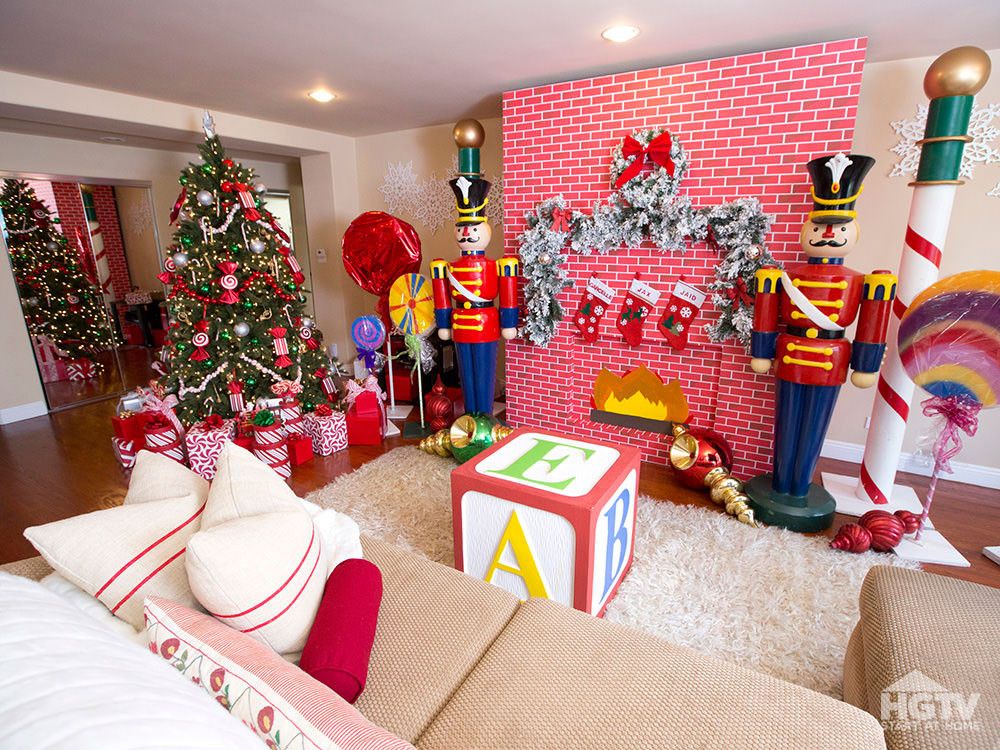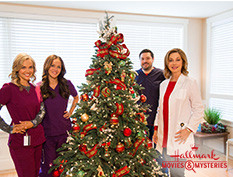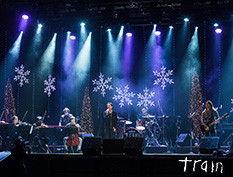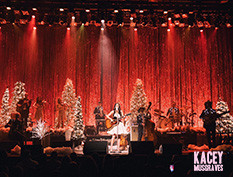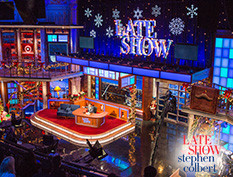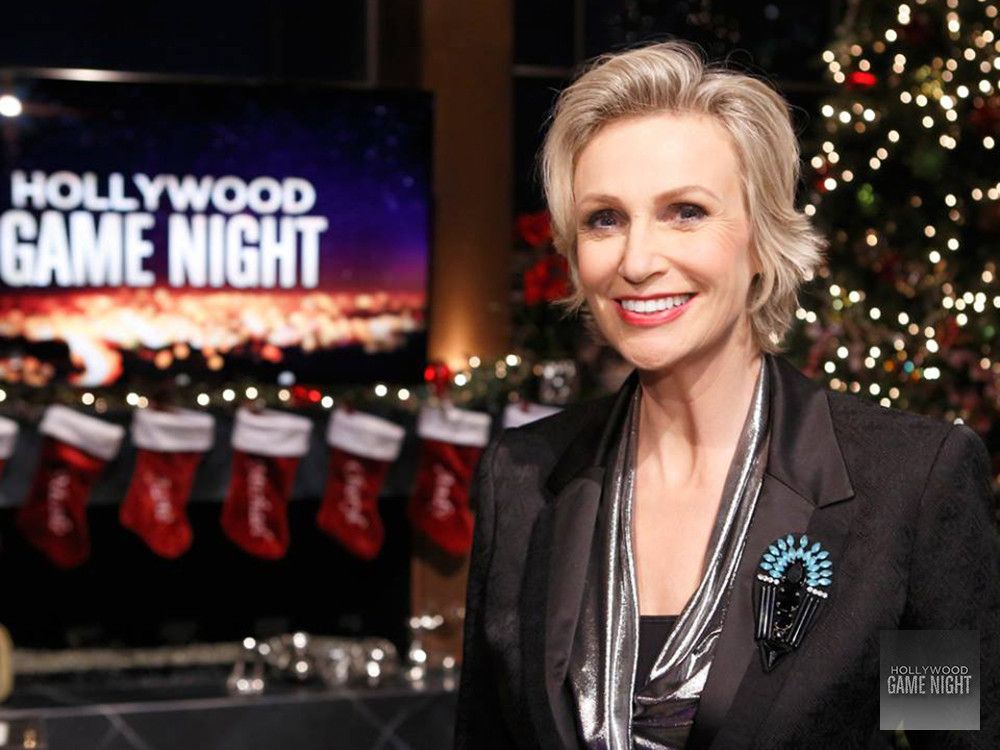 TELEVISION
Balsam Hill™ trees, wreaths and garlands have been featured in many popular TV shows such as The Today Show, Ellen, Good Morning America, Celebrity Holiday Homes and more. If you'd like to learn more about our products, view our TV commercial here.
MAGAZINES
Our beautiful Balsam Hill trees, wreaths and garlands have been highlighted in many favorite magazines such as This Old House, Sunset, and more.

Newspapers
Balsam Hill's artificial Christmas trees have been highlighted in articles in leading newspapers, including San Jose Mercury News, San Francisco Business Times and the Palm Beach Post.

Blog & Websites
Balsam Hill™ trees, wreaths and garlands have been featured in many favorite blogs and websites, including Rachael Ray, Real Simple, Bob Vila, Lonny, and This Old House.