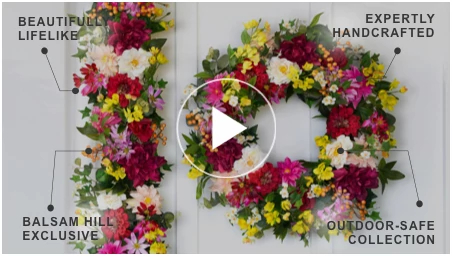 Why Balsam Hill?
From branch to petal, see why you'll love every
thoughtful detail in our artificial florals.
A CHANGE of SCENERY
Make the outdoors your happy place all season long.
ALWAYS IN SEASON
Add a variety of warm colors to your home
that lasts all year long.
HOLIDAY on SALE
Stock up for Christmas with deals on trees, décor, and more.