Gift-giving is a joyful tradition that celebrates the spirit of the season. However, without thoughtful consideration or proper planning, it can also become stressful. As you draw up your list and check it twice, here's Balsam Hill's holiday gift guide with all the practical tips and ideas for the best Christmas gifts.
Holiday Gifting Etiquette
Practice proper gifting etiquette to keep the joy of giving and receiving gifts. Here are some tips.
Set an Appropriate Budget
While it's true that the sentiment counts, it can be embarrassing to realize you've spent too little or too much on a gift. For office or neighborhood gift exchanges, try setting a budget or limit to help everyone stay on the same page. Alternatively, shift focus to value over price tag—consider giving gifts that show your thoughtfulness or appreciation more than your spending capacity, like homemade Christmas gifts, family-recipe Christmas treats, or small charitable donations in the person's name.
Observe Personal and Cultural Boundaries
Take a moment to consider your recipient—how do they celebrate Christmas, if they do at all? They may observe different traditions or religious beliefs. Also, consider any lifestyle or health restrictions they may have when planning food gifts.
Always Have a Hostess Gift Handy
Show appreciation to your hosts should you be invited to any holiday get-togethers by giving a small gift. Small Christmas gift baskets or a bottle of wine are classic choices. Alternatively, you may offer to bring an extra dessert.
Remember That Presentation Matters
Even the simplest present shines when presented nicely. Look into recycled or eco-friendly wrapping options to start a more sustainable practice. Better yet, consider Christmas snacks already packaged and presented nicely in reusable wooden boxes or baskets, so all you must do is attach a gift tag.
Show Appreciation
Always express your heartfelt thanks for any gift you receive. If you're inclined, send handwritten thank you cards within the first week of January.
Practical Tips for Easy Christmas Gifting
Follow these tips for fuss-free gifting this season.
Shop Early
Start your Christmas shopping ahead of the holiday rush to avoid last-minute stress. Retailers often have sales and discounts leading up to the holiday season. If shopping online, shopping early also offers more leeway with shipping and delivery.
Set Up a Gift Stash
Having a small selection of simple presents wrapped and ready to go lets you ensure you never show up to a holiday gathering empty-handed. Scented candles or diffusers, mugs, and gift cards make easy hostess gifts or Secret Santa presents in a pinch.
Send Gift Receipts
Include gift receipts when giving your presents so your recipients can easily process exchanges if necessary.
Easy and Elegant Christmas Gift Ideas
Your friends and family would love to receive any of these gift ideas.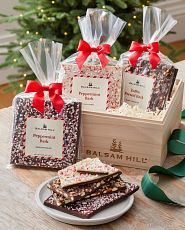 Ring in the holidays with the festive flavors of the season. Balsam Hill's gourmet gift boxes feature peppermint candy, chocolate bark, and other Christmas-themed treats, as well as an assortment of savory fruit and nut snacks, hot chocolate drink mixes, and premium coffee.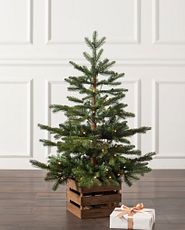 Consider versatile home décor pieces your recipients would love to display. From small potted foliage to candles and snow globes, Balsam Hill offers a wide selection of well-crafted home accents that bring elegance to any space.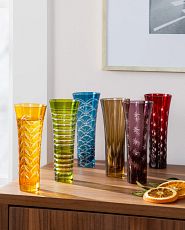 Beautiful serving platters, trays, and glasses always have a place in any home. They are useful and versatile gifts that will surely be appreciated by those who enjoy entertaining.
Frequently Asked Questions
Here are some answers to common questions about holiday gifting.
What Is the Most Popular Gift to Give?
Trends come and go, but food remains the easiest and best expression of holiday cheer. Christmas hampers, homemade holiday treats and snacks, and a good bottle of wine or liquor are foolproof options.
How Much Should I Give for a Holiday Gift?
Cash gifts can be complicated. For younger family members, gift cards in denominations that sit comfortably within your budget are perfectly acceptable. In terms of holiday tipping, aim to give anywhere between $20-$100 to people who regularly render services throughout the year (such as gardeners, door attendants, and hairdressers) to express your gratitude.
Spread joy this season of giving with the perfect presents. Shop Balsam Hill's exclusive selection of home décor items and gourmet gifts ideal for all those you hold near and dear.
Learn More About Christmas Gifts and Décor
Read these articles next for more tips and inspiration.